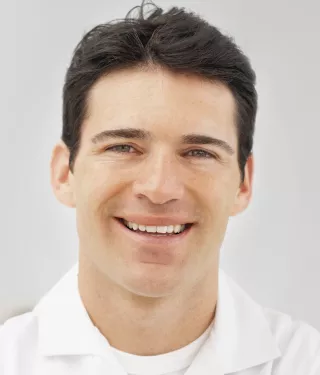 creos™ mucogain
Unique oriented porous structure designed for guided soft tissue regeneration.
Substitutes the need for a second surgical site
Avoids the associated post-operative pain, bleeding, swelling and infection.1-3
Patented manufacturing method
creos mucogain is designed to promote soft tissue regeneration through the migration of cells and blood vessels into the matrix.4,5,6
VARIETY OF CHOICES
A choice of different sizes and thicknesses
---
EXCELLENT HANDLING
Easy to use7
High suture retention and stress resistance7
Memory effect after hydration and cycling loading in vitro4
Trim to precisely fit surgical site7
---
CLINICALLY EFFECTIVE
Shown to promote soft tissue health and maintain adequate soft tissue thickness in a clinical study7-10
---
                                  Unique oriented porous structure
1.Matrix structure

Interconnecting porous structure, produced by a patented process.⁴⁻⁶

2. Mechanical properties

After hydration and compression in 49 cycles in vitro, the graft regains its initial volume.⁴

3. Biological outcome

Designed to promote soft tissue regeneration through the migration of cells and blood vessels into the matrix.⁴

Use straight out of the box
creos mucogain is intended to be used for soft tissue augmentation indications in the oral cavity around teeth or implants:
– guided tissue regeneration (GTR) procedures in recession defects for root coverage
– localized gingival augmentation to increase keratinized tissue around teeth and implants.
Clinically effective for soft tissue regeneration in combination with immediate implant placement and bone grafting procedure.7,8
A retrospective analysis including 45 patients with a follow-up of up to 4.5 years (mean of 1.8 ± 1.3 years) demonstrated that creos mucogain promotes soft tissue health and maintains adequate soft tissue thickness when used simultaneously with implant placement.9
"creos mucogain can be used in many clinical situations achivieng a satisfatory soft tissue stability with simplified approaches." 
Clinical case, Cirillo F. (March 2020).10
Periodontal plastic surgery: gingival recession coverage with a xenogenic collagen matrix.
Buccal view prior surgery (left) and 8 months after surgery (right) on #22, #24, #25, #26 after treatment with creos mucogain. 
Images are courtesy of the author and FOR.
creos mucogain Instructions For Use
Important information on, and instructions for, creos mucogain.
Questions about creos mucogain?
If you would like additional information, more details, or have specific questions about creos mucogain, click the link below.
Webinar with Dr. Giacomo Fabbri
Soft tissue substitute materials in implant therapy: indications and clinical strategies.
Clinician: Dr. Ignacio Sanz-Martín

Clinician: Dr. Fabrizio Colombo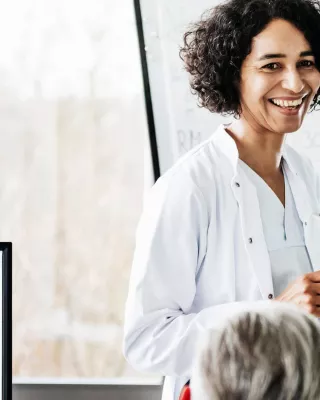 Find a course on hard and soft tissue management
References
See Instructions For Use for full prescribing information, including indications, contraindications, warnings and precautions.
Aguirre-Zorzano LA, García-De La Fuente AM, Estefanía-Fresco R, et al. Complications of harvesting a connective tissue graft from the palate. A retrospective study and description of a new technique. J Clin Exp Dent 2017;9(12):e1439-e1445.  
Read on PubMed
Griffin TJ, Cheung WS, Zavras AI, et al. Postoperative complications following gingival augmentation procedures. J Periodontol 2006;77(12):2070-2079. 
Read on PubMed
Harris RJ, Miller R, Miller LH, et al. Complications with surgical procedures utilizing connective tissue grafts: a follow-up of 500 consecutively treated cases. Int J Periodontics Restorative Dent 2005;25(5):449-459.  
Read on PubMed
Damink L.O., Heschel I, Leemhuis H. et al Gasser A, Wessing B, Eummelen L, et al. Soft tissue volume augmentation in the oral cavity with a collagen-based 3D matrix with orientated open pore structure. Current Directions in Biomedical Engineering 2018; 4(1): 237 – 241
Read the paper 
Heschel I, et al. 2002. Method for producing porous structures. US patent 6,447,701 B1.
Boekema B, Vlig M, Olde Damink L, et al. Effect of pore size and cross-linking of a novel collagen-elastin dermal substitute on wound healing. J Mater Sci Mater Med 2014;25(2):423-433.  
Read on PubMed
Wessing B, Vasilic N. Soft tissue augmentation with a new regenerative collagen 3-d matrix with oriented open pores as a potential alternative to autologous connective tissue grafts [329]. Clin Oral Implants Res 2014;25(s10):342. [poster presentation].  
Read poster
Sanz‐Martín I, Encalada C, Sanz‐Sánchez I, et al. Soft tissue augmentation at immediate implants using a novel xenogeneic collagen matrix in conjunction with immediate provisional restorations: A prospective case series. Clin Implant Dent Relat Res 2019;21(1):145-153.   
Read the full article
Wessing B, Boekema B, Gonzalez O, Soft tissue augmentation with a collagen-based 3D matrix with directed pore channels. Clin Oral Impl Res;30 (S19):401. 
Read poster
Cirillo F. and Encalada C. Periodontal plastic surgery: treatment of multiple gingival recessions.
Read on FOR.org