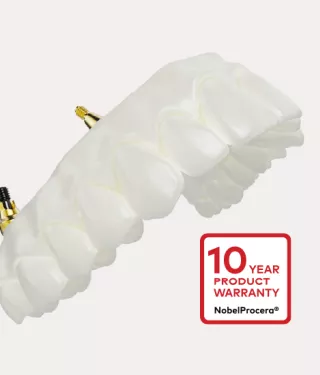 The NobelProcera® Zirconia Implant Bridge
Now available in DTX Studio™ Lab, exocad™ and 3Shape®
Recommended for anterior and posterior implant bridge restorations from 2 to 14 units
The winning smile with NobelProcera®
Fabio Jakobsen's story
Angulated screw channel available for Multi-unit Abutment and conical connection platforms
---
Complete design flexibility. Workflows range from full anatomical, to framework with thimble and soft tissue
---
Cement free - Reduce complexity and save time by eliminating the bonding procedure
---
The NobelProcera® Zirconia Implant Bridge simplifies the partnership between clinicians and technicians thanks to restorative freedom.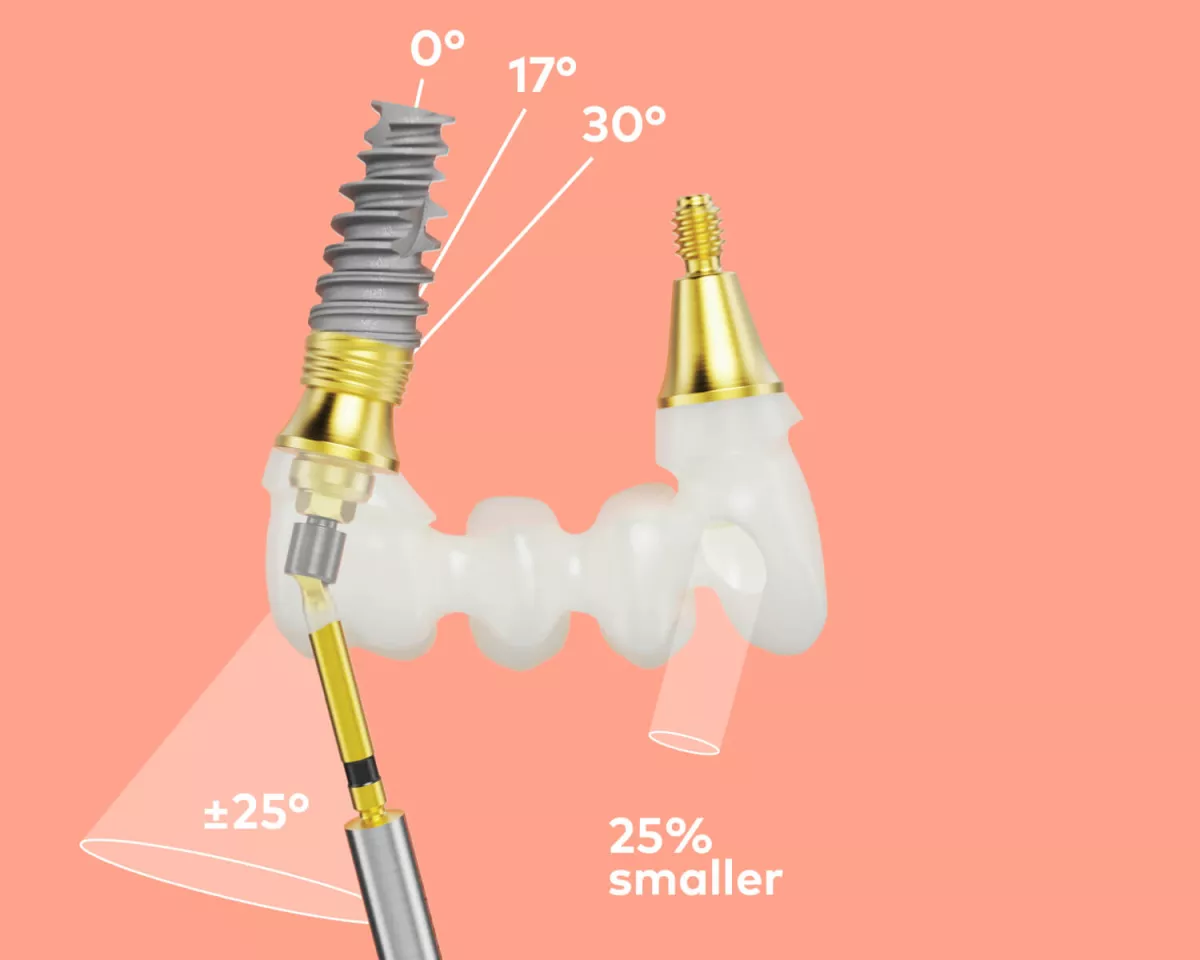 New combination of angulated Multi-unit Abutment and angulated screw channel provides restorative freedom up to 55 degrees*
Ability to compensate implant placement with Multi-unit Abutment
25% smaller angulated screw channel with new Omnigrip Mini Screwdriver provides improved occlusal esthetics**
Made for esthetics.
Available in 10 VITA shades
Cement free.
Reduce complexity and save time by eliminating the bonding procedure.
Extensive flexibility.
Available in full contour, cut-back, thimble, and framework with or without soft tissue.
NobelProcera® is a premium solution portfolio that provides individualized, high-end, implant-based restorations and services.
"The NobelProcera® Zirconia Implant Bridge is cement free and is manufactured with high strength material, offering excellent precision and reliable quality for full mouth implant restorations. Precision is a key feature for positive patient outcomes and implant longevity, and NobelProcera's implant bridge is an excellent choice."
Questions about the NobelProcera® Zirconia Implant Bridge?
If you would like additional information, more details, or have specific questions about the NobelProcera® Zirconia Implant Bridge, select your country and click the link.
"Optimal esthetics combined with the highest strength needed to fabricate even full-arch, screw-retained restorations, that's what this material is all about. It fulfills all my restorative wishes and needs."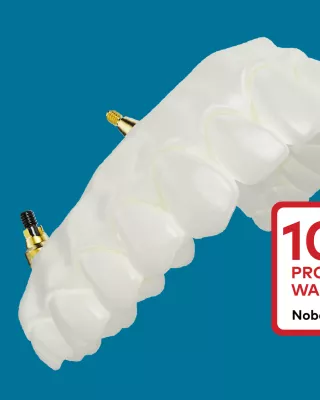 10-year warranty for NobelProcera products
Nobel Biocare guarantees to replace, free of charge, any NobelProcera product purchased after February 1, 2023 that fails within ten years.
References
See Instructions For Use for full prescribing information, including indications, contraindications, warnings and precautions.
*Versus implant insertion axis
**25% smaller screw channel diameter area compared to angulated screw channel for conical connection