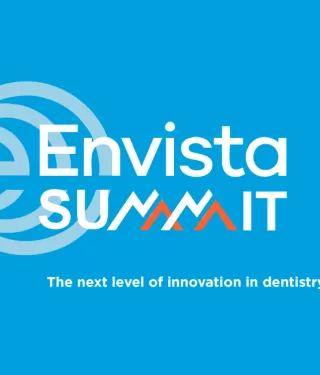 Envision excellence 
The Envista Summit is the place to hone your skills, discover innovative treatments and network with top minds in dentistry.
About the Envista Summit
It's been called "dentistry's ultimate meeting of the minds." The Envista Summit brings together hundreds of the brightest minds in dentistry and dozens of the biggest brands for three days of lectures, workshops and networking. To fine-tune the experience, participants can choose a professional development track, including implantology, endodontics or orthodontics.
The top minds
In the past, the Envista Summit has featured some of the most highly regarded names in dentistry, including Dr. Joseph Kan, Professor Tomas Albrektsson, Dr. Peter Moy, Dr. Markus Blatz, Dr. Ana Ferro, Dr. Oded Bahat and many others.
The biggest brands
The Envista Summit features dozens of brands under the Envista banner. As an attendee, you have the opportunity to get hands-on with the latest innovations from Nobel Biocare, Ormco, Orascoptic, Kerr, Spark, DEXIS, Metrex and DTX Studio.
Networking opportunities
The Envista Summit is more than just professional development. Whether it's taking in a performance of Cirque du Soleil or enjoying the local night life, each night of the Envista Summit features a unique entertainment and networking opportunity.