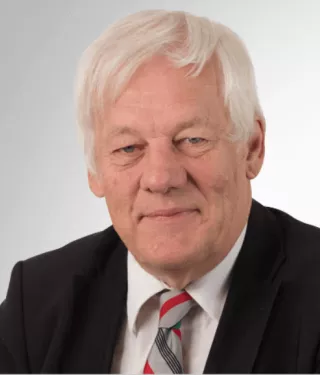 Spotlight on surface innovation: Video presentation
Prof. Albrektsson explains the evolution in implant surface knowledge and research, and why implant anodization has been developed even further by Nobel Biocare.
When it comes to osseointegration, treatment success with implants that have a moderately rough, anodized surface is well proven.1,2 Professor Tomas Albrektsson, involved in dental implantology since the very beginning, is a prominent expert in dental implant surfaces and was a keen observer when Nobel Biocare first introduced the moderately rough, anodized TiUnite surface back in 2000. Fast-forward to 2017, and he co-authored what is believed to be the largest ever systematic review and meta-analysis of a single implant brand, which confirmed high efficacy of Nobel Biocare implants with the TiUnite implant surface.2
Implant surface video presentation
With the recent introduction of the TiUltra implant surface and Xeal abutment surface, in this presentation, Prof. Albrektsson summarizes the evolution in implant surface knowledge and research. He explains clinical and scientific evidence relating to several implant surfaces, and casts some light onto why implant anodization has been developed further by Nobel Biocare
Presentation topics
Key topics include:
– Comparison of implant surfaces
– Important implant surface characteristics
– How implant surfaces have been tailored to meet biological needs, particularly regarding surface roughness, porosity/morphology and surface chemistry.
– How treatment success with anodized implants has been clinically proven*
– Summary of the TiUltra anodized implant surface
*References provided in the presentation video
As described in this presentation, anodization allows for precise tailoring of surface features such as surface chemistry and topography.3,4 TiUltra is an ultra-hydrophilic, multi-zone implant surface featuring a gradual change in topography, from a minimally rough non-porous nanostructured implant collar to a moderately rough porous apex.3 Xeal abutments have also been introduced, featuring a smooth, non-porous, nanostructured anodized surface.5 The Xeal surface chemistry and topography have been designed to promote soft tissue attachment.4
References
1. Wennerberg , Albrektsson T, Chracanovic B. Long-term clinical outcome of implants with different surface modification. Eur J Oral Implantol 2018;11(Suppl 1): S123–S136.
Read on PubMed
2. Karl M and Albrektsson T. Clinical performance of dental implants with a moderately rough (TiUnite) surface: A meta-analysis of prospective clinical studies, Int J Oral Maxillofac Implants. 2017;32(4):717-734.
Read on PubMed 
3. Milleret V, Lienemann PS, Gasser A, Bauer S, Ehrbar M, Wennerberg A. Rational design and in vitro characterization of novel dental implant and abutment surfaces for balancing clinical and biological needs. Clin Implant Dent Relat Res 2019;21:e15–e24.
Read online
4. Susin C, Finger Stadler A, Fiorini T, de Sousa Rabelo M, Ramos UD, Schüpbach P. Safety and Efficacy of a Novel Anodized Abutment on Soft Tissue Healing in Yucatan Mini-pigs. Clin Implant Dent Relat Res. 2019;21:e34–e43.
Read online
5. Nobel Biocare. Data on file.