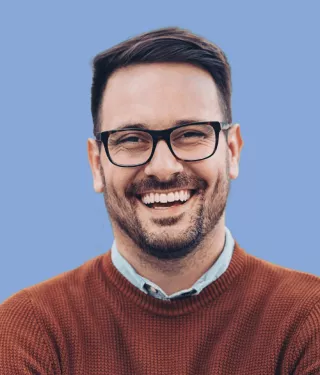 What new treatment concepts can overcome current implantology challenges?
Find out at EuroPerio10
Implant innovation is constantly evolving, trying to meet growing demand for long-term treatment success, ways to treat complications, and patients' ever-increasing esthetic expectations. At this year's EuroPerio Summit in Copenhagen, Nobel Biocare will host a session exploring recent developments in implant treatment solutions, firstly focusing on a biologically driven approach to achieve esthetic success and peri-implant health and stability, followed by two presentations on a new method for treating peri-implantitis.
Join Dr. France Lambert, Dr. Giacomo Fabbri, Dr. Markus Schlee and Dr. Alberto Monje, on Friday 17th, 12:30 – 14:00 together they will explain the new treatment concepts to overcome current implantology challenges
Session Chair: Dr. France Lambert
Idealize bone and soft tissue integration planning the emergence profile with a biologically driven concept: Giacomo Fabbri  
Aim: The emergence profile is a crucial factor to facilitate favorable esthetic outcomes and maintain peri-implant health and stability. It should be evaluated not simply in terms of morphology but as a clinical variable closely related to materials' properties, surface chemistry and clinical approaches. In this way, it is possible to achieve a comprehensive planning of this critical factor that can significantly influence the integration, stability and preservation of bone and soft tissue. Soft tissue integration and adherence to prosthetic components represent paramount elements to preserve and protect bone from contamination and infection. The lecture presents a prosthetic concept suggested as an operative strategy to preserve peri-implant hard and soft tissue and achieve predictable prosthetic outcomes optimizing soft tissue integration.
A comprehensive evaluation of the emergence profile around dental implants to achieve ideal soft tissues adherence branches out into 3 main topics that can be listed in:
material, including biocompatibility, decontamination and surface chemistry and quality;
morphology, considering the design in the critical and sub-critical area; and
clinical approach that included surgical and prosthetic aspects.
Educational objective: At the end of this session, participants will be able to discuss treatment approaches and component selection to promote soft tissue healing and stable biological outcomes.
Can we cure peri-implantitis? An electrolytic approach to clean infected implant surfaces: Marcus Schlee
Peri-implant infections turn out to be a frequent problem. Evidence as well as dental community´s clinical experience demonstrate that therapy is demanding and reasonable long-term result is difficult to achieve. Defect anatomy, macro- and micro-design of the implant compromise an adequate decontamination of the implant surface and long-term maintenance. Neither complete removal of the biofilm nor acceptable amount of re-osseointegration were achievable yet.
The speaker will introduce the 3.5 year results of a new method of surface cleaning using an electrolytic approach. Complete re-osseointegration is possible but limited by the skills of the surgeon and anatomical characteristics like defect morphology. Clear treatment strategies and surgical techniques will be addressed and appraised.
Key aspects in the Surgical therapy of peri-implantitis: Alberto Monje
The efficient resolution of peri-implantitis dictates long-term peri-implant health. In general lines, its surgical management is dictated by peri-implantitis bone defect configuration and implant position. It is key, therefore, to identify these elements to provide the most suitable therapeutic strategy. The lecture aims at simplifying the complex decision making in the effective management of peri-implantitis showing the step-by-step approach according to implant position and defect configuration.