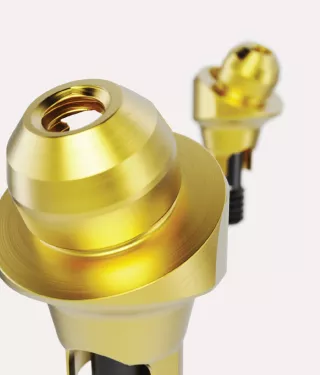 Multi-unit Abutment
Key to the original All-on-4® treatment concept.1
Featuring Xeal™: the pioneering Mucointegration™ surface.
Setting the industry standard since 2000
The Multi-unit Abutment is carefully designed to rehabilitate both edentulous and partially edentulous arches, particularly when using the clinically and scientifically proven All-on-4® treatment concept.
Key to the All-on-4® treatment concept
Take the All-on-4® treatment concept to the next level with the Multi-unit Abutment featuring Xeal, a pioneering surface for the Mucointegration™ process.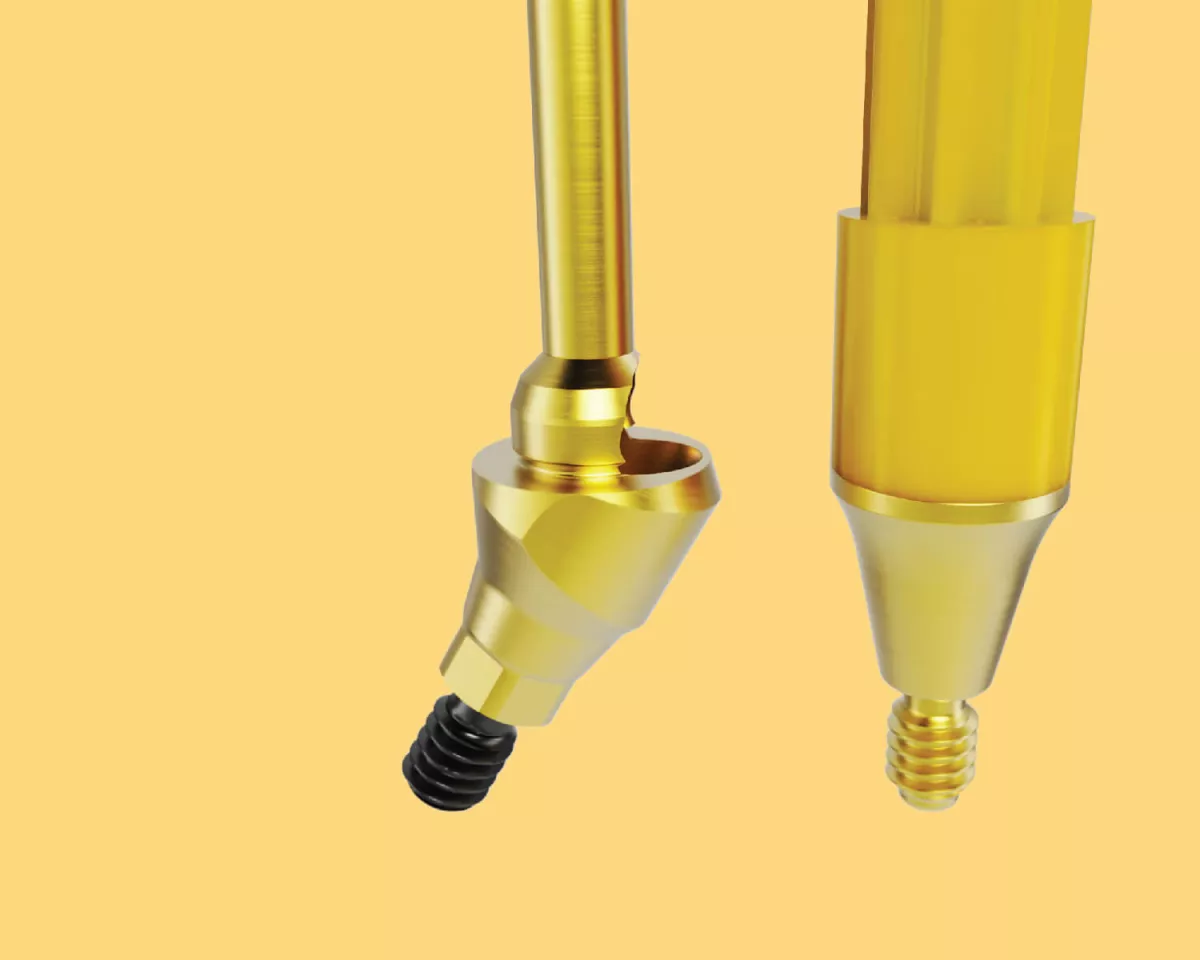 Carefully designed
Short cone for limited interocclusal space. Straight and angled (17° and 30°) variants are available.
Secure passive fit
Wide shoulder for easy positioning of the prosthetic restoration.
Easy and secure handling
Each Multi-unit Abutment comes with a unique pre-mounted holder for simplified abutment seating. It also serves as a visual guide for checking correct abutment angulation.
Further improved for your efficiency2
The original Nobel Biocare Multi-unit Abutment was developed in 2000 and was a first for the industry at the time. Since then it has been accepted as an industry standard and many have tried to copy its innovative design. What set the Multi-unit Abutment apart from the rest are the design details, which can make or break a restoration.2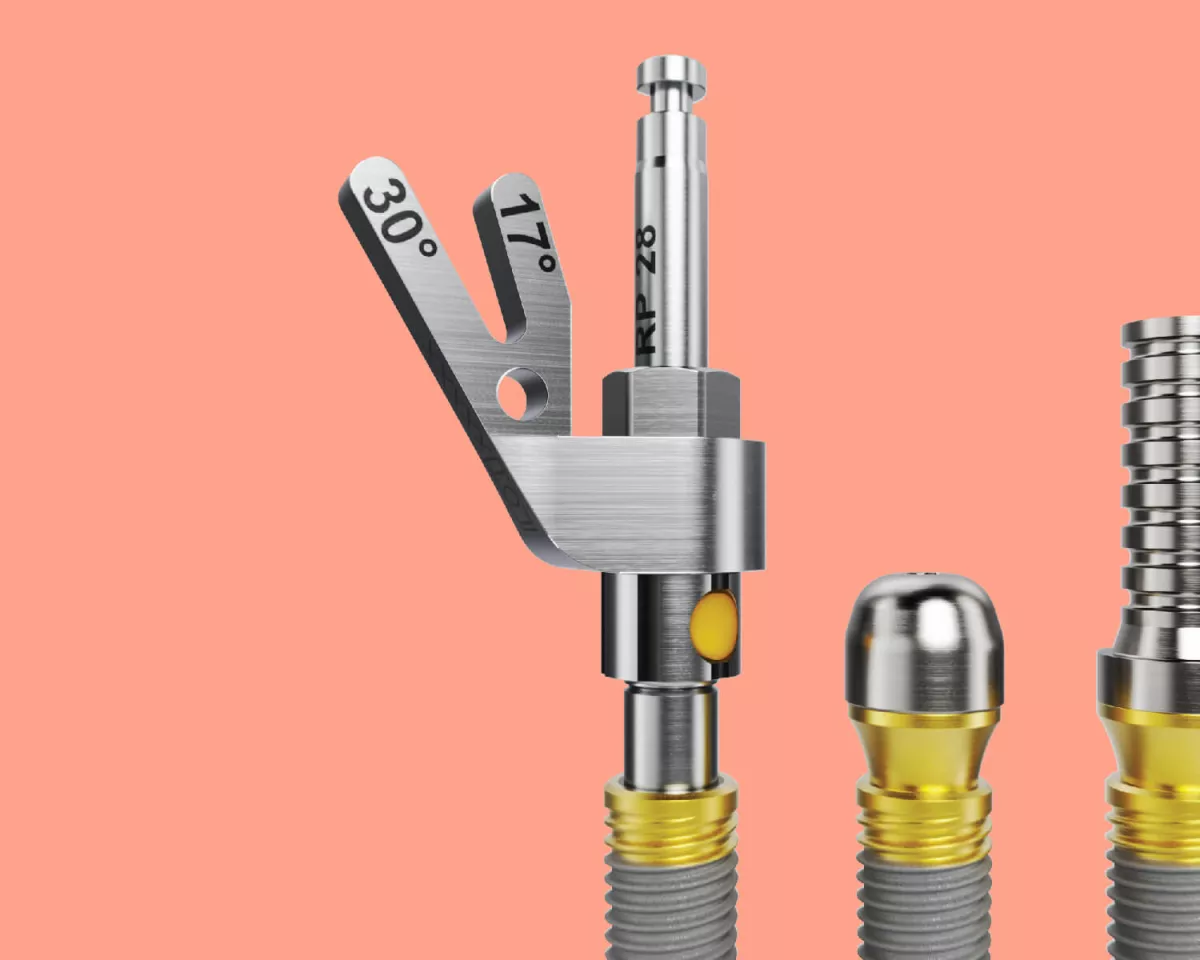 Reduced chair and lab time
The new snap functionality can substantially reduce the time needed for chairside denture conversion or creation of a new provisional restoration.
Multi-unit Aligning Instrument
This ingenious tool facilitates selection of the most suitable Multi-unit Abutment while helping to optimize final abutment position and prosthetic design.
Widen your portfolio to treat more anatomies
Discover an extended range of healing caps designed to facilitate the placement of a provisional prosthesis. The new internal design of the one-piece titanium healing caps allows for easy placement.
Multi-unit Abutment Instructions For Use
Important information and step-by-step instructions to help guide you through Multi-unit Abutment procedure from the start to finish.
Full-arch rehabilitation
Discover more about the All-on-4® treatment concept with Multi-unit Abutment.
Questions about Multi-unit Abutment?
If you would like additional information, more details, or have specific questions about Multi-unit Abutment, click the link.
"The snap function on the Multi-unit Abutment Plus allows for a quick, user-friendly incorporation of the temporary copings into the provisional restoration. This is significant as it saves valuable chair time and makes this a predictable procedure even for inexperienced clinicians."
Clinician: Dr. Alessandro Pozzi
References
See Instructions For Use for full prescribing information, including indications, contraindications, warnings and precautions.
Maló P, de Araújo Nobre M, Lopes A, et al. The All-on-4 treatment concept for the rehabilitation of the completely edentulous mandible: A longitudinal study with 10 to 18 years of follow-up. Clin Implant Dent Relat Res 2019; doi:10.1111/cid.12769.
Read on PubMed
Nobel Biocare. Data on File.
Susin C, Finger Stadler A, Fiorini T, et al. Safety and efficacy of a novel anodized abutment on soft tissue healing in Yucatan mini-pigs. Clin Implant Dent Relat Res 2019;21(Suppl 1):34-43. 
Read online
Roffel S, Wu G, Nedeljkovic I, et al. Evaluation of a novel oral mucosa in vitro implantation model for analysis of molecular interactions with dental abutment surfaces. Clin Implant Dent Relat Res 2019;21(Suppl 1):25-33.  
Read online
Hall J, Neilands J, Davies JR, et al. A randomized, controlled, clinical study on a new titanium oxide abutment surface for improved healing and soft tissue health. Clin Implant Dent Relat Res 2019;21(Suppl 1):55-68. 
Read online