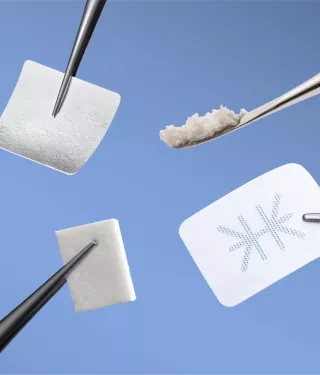 creos™
Dental biomaterials for bone grafting and soft tissue regeneration
Built to meet your everyday needs
creos™ is the Nobel Biocare regenerative product portfolio
Join us and experience the carefully designed, easy-to-use, effective solutions.
We aim to be the trusted regenerative partner for you and your patients, because you are what we stand for.
With creos™ regenerative product line, Nobel Biocare offers you and your patients safe and reliable solutions for guided bone regeneration (GBR) and guided tissue regeneration (GTR) procedures. From our very first product creos™ xenoprotect to our latest release -creos™ syntoprotect- our extensive range of bone grafts, barrier membranes, soft tissue matrices for bone and soft tissue regeneration is waiting for you!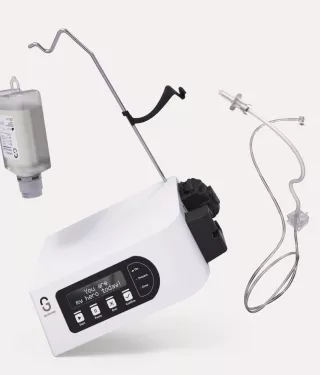 Struggling with
peri-implantitis

?

The unique GalvoSurge® mode of action completely removes biofilm from any titanium implant surface.1
Questions about creos™?
If you would like additional information, more details, or have specific questions about creos™, click the link below.
References
1. Ratka C, Weigl P, Henrich D, et al. The Effect of In Vitro Electrolytic Cleaning on Biofilm-Contaminated Implant Surfaces. J Clin Med 2019;8(9):1397.
Read on PubMed