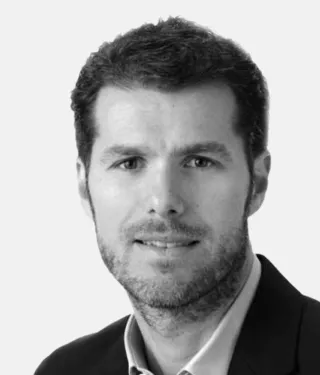 Anterior restoration using angulated screw channel abutments
Benjamin Cortasse
France
"This new solution gives both the restorative dentist and the dental technician more options. Greater flexibility helps ensure the best possible treatment outcome. Thanks to the free placement of the screw axis, the esthetic properties (such as translucency) of the ceramics can be optimized, while preserving the advantages of the screw-retained solution."
Case description: anterior restoration using angulated screw channel abutments
Anterior restoration: male patient, 21 years old
Implant: NobelActive® RP 15 mm
Restoration: NobelProcera® ASC Abutment veneered with porcelain
Total treatment time: 10 months
Case courtesy of Dr. Benjamin Cortasse.
Some products may not be regulatory cleared/released for sale in all markets.
Please use landscape mode when viewing this page on mobile.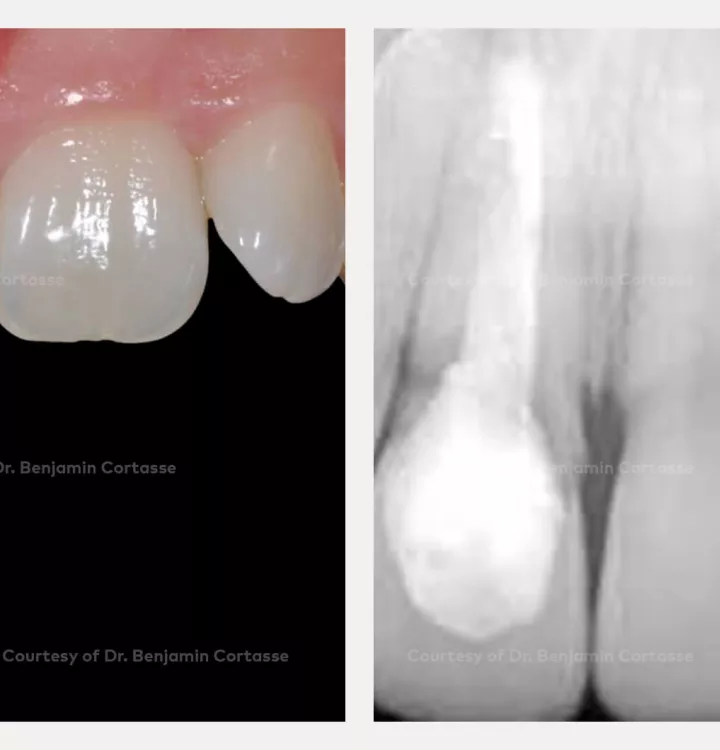 Initial clinical situation
Fractured maxillary right central incisor. Tooth is hopeless and extraction is planned (left).
X-ray taken before surgery and 3D cross section show insufficient periapical bone (center, right).
Treatment planning and surgical procedure
Clinical situation four months after bone and connective tissue grafting. A meta-resin Maryland bridge was used during the healing period.
Treatment planning
Implant planning with NobelClinician® (right).
Four months after NobelClinician® RP 15 mm implant placement and Immediate Function with provisional crown (left).
Restorative procedure
With anatomical impression taking, soft-tissue contour information is transferred to the dental cast to create a final restoration with an optimal emergence profile.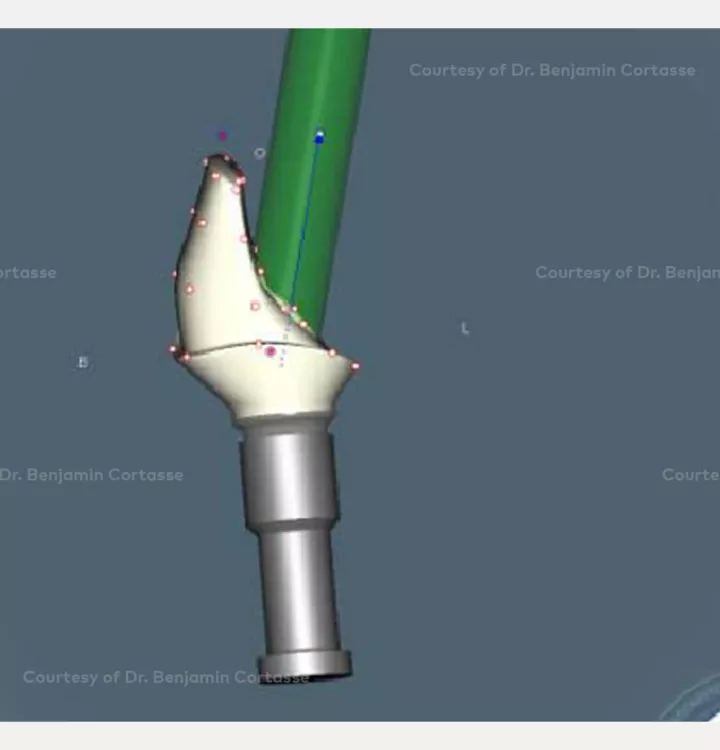 Restorative procedure
With the NobelProcera® ASC (angulated screw channel) Abutment, the screw access hole can be located on the palatal surface.
Restorative procedure
Final screw-retained restoration. The NobelProcera® ASC concept is completely cement-free, thanks to a mechanically retained adapter.
Outcome
Frontal view of the final outcome 15 days after placement of the final screw-retained restoration, showing excellent soft tissue integration and architecture (right).
Lateral view (left).
An implant like no other.

Improved esthetics and easier access.
Sign up for our blog update
Get the latest clinical cases, industry news, product information and more.
© Nobel Biocare Services AG, 2019. All rights reserved. Nobel Biocare, the Nobel Biocare logotype and all other trademarks are, if nothing else is stated or is evident from the context in a certain case, trademarks of Nobel Biocare. Please refer to nobelbiocare.com/trademarks for more information. Product images are not necessarily to scale. Disclaimer: Some products may not be regulatory cleared/released for sale in all markets. Please contact the local Nobel Biocare sales office for current product assortment and availability. For prescription use only. Caution: Federal (United States) law restricts this device to sale by or on the order of a licensed clinician, medical professional or physician. See Instructions For Use for full prescribing information, including indications, contraindications, warnings and precautions. Nobel Biocare does not take any liability for any injury or damage to any person or property arising from the use of this clinical case. This clinical case is not intended to recommend any measures, techniques, procedures or products, or give advice, and is not a substitute for medical training or your own clinical judgement as a healthcare professional. Viewers should never disregard professional medical advice or delay seeking medical treatment because of something they have seen in this clinical case. Full procedure is not shown. Certain sequences have been cut.