NobelProcera® Scan and Design Services
Save time and build your business. Outsource design and production for implant bars, crowns and abutments.
Invest in quality, not equipment 
A wide choice of high-quality implant bars, crowns and abutments for your customers. Our outsourced scan and design services let you build your lab's business, without the expense of equipment. Deliver authentic products to your customers.
Individually made by experts
Send us your case materials, approve our design suggestion and we'll send you the final restorations. Choose from a wide variety of bar types, attachments and retentive elements. Simple ordering for fast service and experts to answer your questions.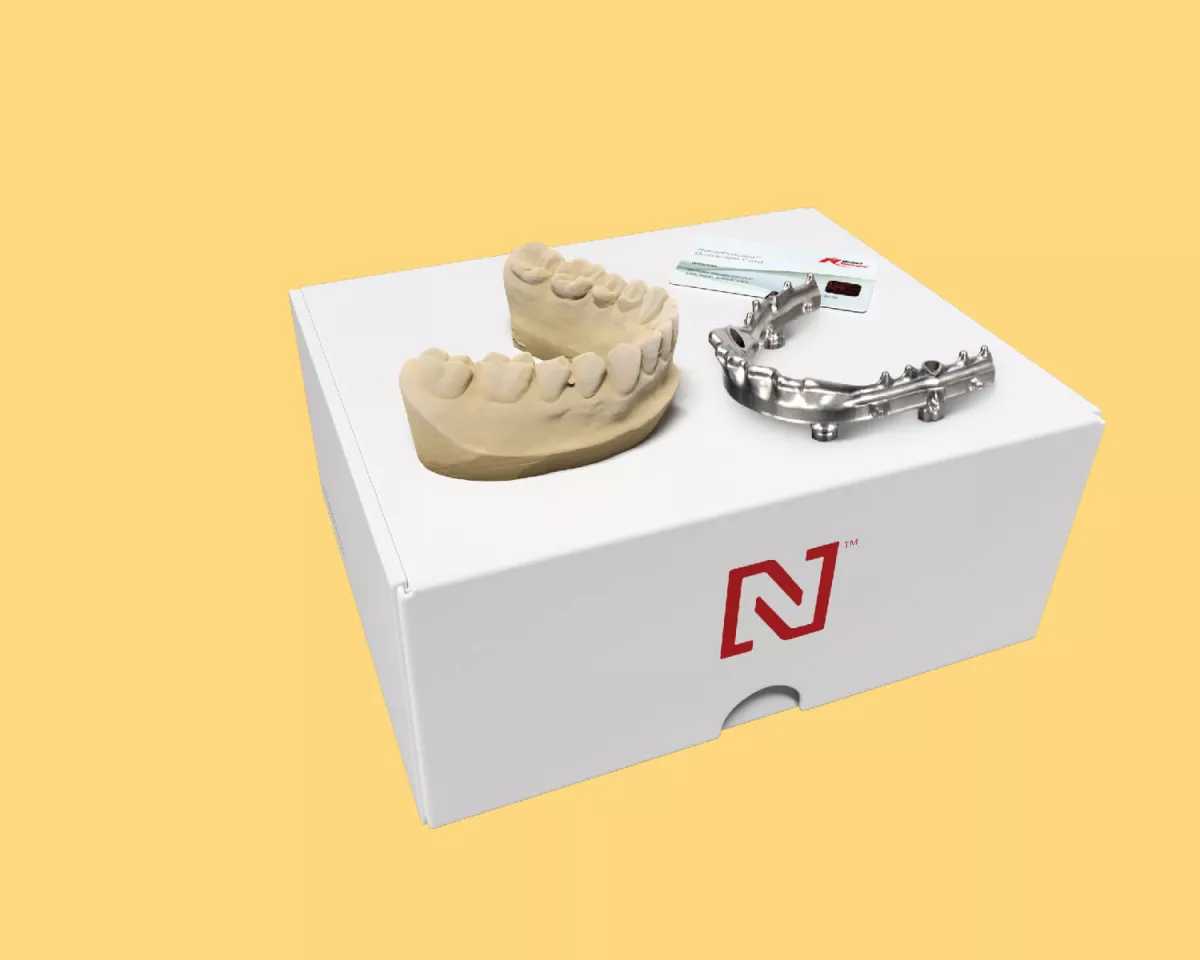 The flexibility you need
NobelProcera Implant Bars – for fixed and fixed-removable solutions at implant and abutment level. Select any combination from more than 170 supported implant platforms.*
Strong connections - wider choice
NobelProcera Implant Crowns and angulated screw channel abutments are available on Nobel Biocare conical connection** – for strong connections in a wide variety of restorations. Use with our implant bars, abutments and implant crowns for wider patient choice.
Time-saving, efficient, versatile
Save time with our angulated screw channel solutions and work efficiently using full-contour zirconia prosthetics.
Send us your cases and rely on us to do the rest
---
Enjoy peace of mind by providing guaranteed quality***
---
The wide selection of supported implant platforms allows you to accept almost any case and to increase your case flow
---
Learn more about our outsourcing options and how to order
Scan and Design service support
Questions about NobelProcera Scan and Design Services?
For more details, and answers to all your questions about getting started, click the link below.
"Many clients specifically ask for authentic manufacturer parts, so we are thankful to have both the design and milling completely done by Nobel Biocare."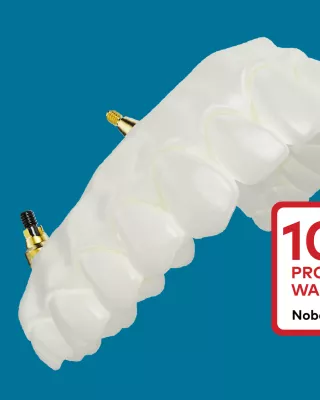 10-year warranty for NobelProcera products
Nobel Biocare guarantees to replace, free of charge, any NobelProcera product purchased after February 1, 2023 that fails within ten years.
References
See Instructions For Use for full prescribing information, including indications, contraindications, warnings and precautions.
* Some products may not be regulatory cleared/released for sale in all markets. Please contact the local Nobel Biocare sales office for current product assortment and availability.
**Also available on other implant platforms
***Nobel Biocare offers a 5-year warranty on all NobelProcera restorations