A resorbable collagen membrane for guided bone regeneration and guided tissue regeneration procedures.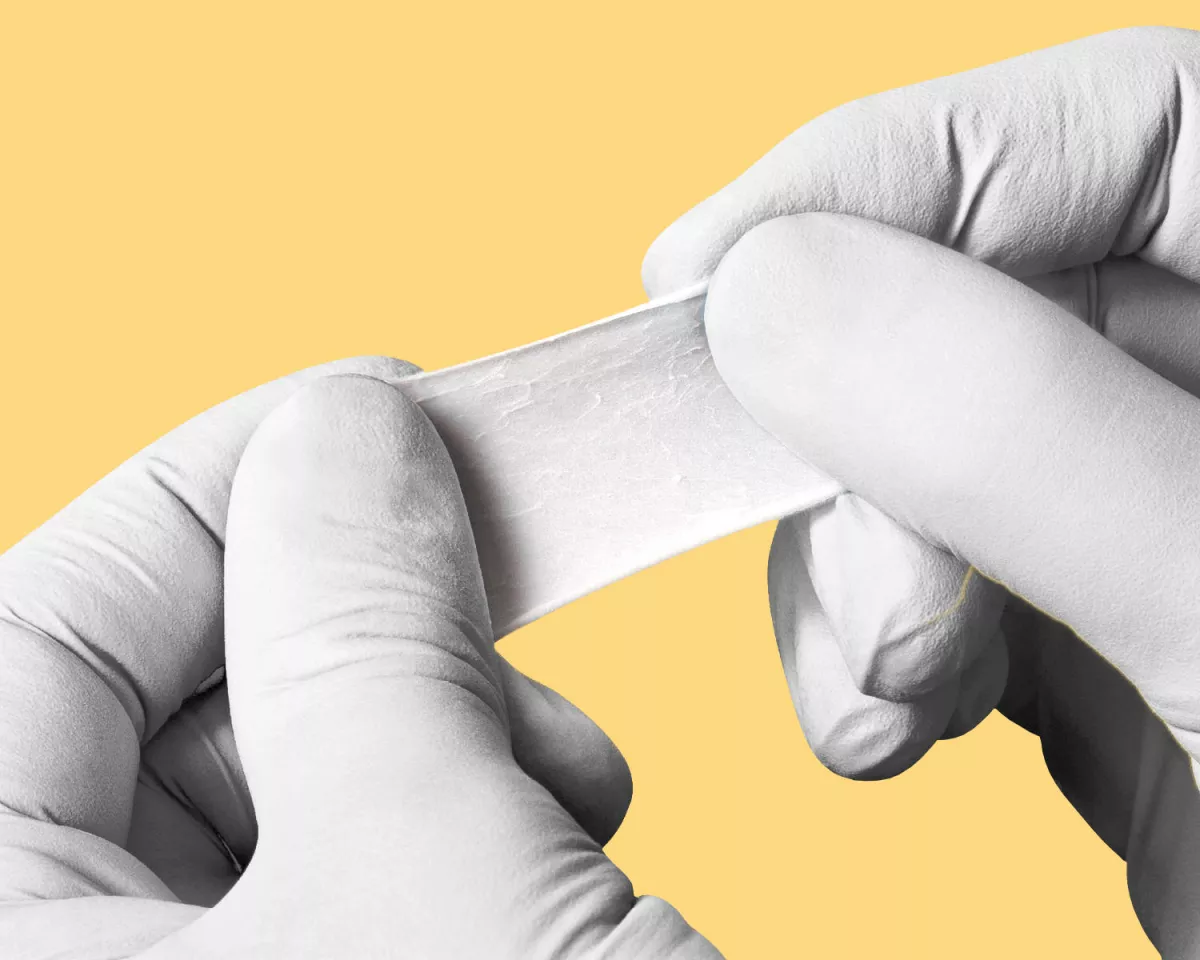 Active role in regulating bone-healing dynamics in vivo6
In a comparative in vivo study, creos xenoprotect demonstrated significantly higher new bone formation in the central portion of the defect. This increase in bone formation was associated with significantly increased expression of the growth factor Bmp2, which has a strong role in osteogenesis.6
OUTSTANDING HANDLING1,2
Does not stick to instruments
Repositioning in-situ possible
Low surface expansion when hydrated
Both sides can face the defect
---
HIGH MECHANICAL STRENGTH2,3,9
Excellent suture retention
Highly tear-resistant
---
ENDURING RESISTANCE TO DEGRADATION IN VIVO*3
Manufacturing process intended to preserve the natural structure of the collagen fiber network, to confer a high resistance to degradation
*As shown in an animal model (rat, subcutaneous)
---
"What I like is that the handling is very easy. The mechanical stability is very high and when it is rehydrated it adapts very well to the underlying bone."
Facilitates new bone formation2-7
In a randomized controlled clinical trial, 24 patients were treated with creos xenoprotect and 25 with a reference membrane. In the creos xenoprotect group, the defect height reduced at 6-month re-entry by 81%. In the reference membrane group, the defect height reduced at 6-month re-entry by 62%.4
This schematic shows the defect height prior to treatment and 6 months after GBR.
A natural barrier with outstanding handling properties
Composed of a network of interwoven, highly purified porcine collagen and elastin fibers, providing the membrane with high mechanical strength.
"I use the creos xenoprotect membrane combined with creos xenogain particularly in cases of guided bone regeneration. The membrane, stabilized by pins, offers significant strength and stability."
creos xenoprotect Instructions For Use
Important information on, and instructions for, creos xenoprotect.
Questions about creos xenoprotect?
If you would like additional information, more details, or have specific questions about creos xenoprotect, click the link below.
Webinar with Dr. Fabrizio Colombo
Choosing material and techniques for the treatment and prevention of bone resorption.
Clinician: Dr. Bastian Wessing

Clinician: Dr. Ferdinando D'Avenia

Clinician: Dr. Fabrizio Colombo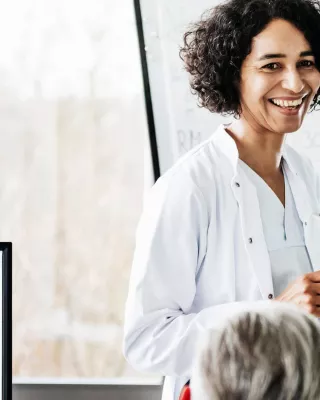 Find a course on hard and soft tissue management
References
See Instructions For Use for full prescribing information, including indications, contraindications, warnings and precautions. 
Arrighi I, Wessing B, Rieben A, et al. Resorbable collagen membranes expansion in vitro. J Dent Res 2014;93 (Spec Iss B):631.
Read poster 
Wessing B, Emmerich M, Bozkurt A. Horizontal ridge augmentation with a novel resorbable collagen membrane: a retrospective analysis of 36 consecutive patients. Int J Periodontics Restorative Dent 2016;36(2):179–187.
Read on PubMed
Bozkurt A, Apel C, Sellhaus B, et al. Differences in degradation behavior of two non-cross-linked collagen barrier membranes: an in vitro and in vivo study. Clin Oral Impl Res; 25(S12):1403-1411.
Read on Pubmed
Wessing B, Urban I, Montero E, et al. A multicenter randomized controlled clinical trial using a new resorbable non-cross- linked collagen membrane for guided bone regeneration at dehisced single implant sites: interim results of a bone augmentation procedure. Clin Oral Impl Res;28(S11):e218–e226.
Read on Pubmed
Sanz-Sanchez I, Wessing B, Polizzi G, et al. Randomized clinical trial comparing two resorbable collagen membranes demonstrates good bone formation and soft tissue healing with GBR at single implant sites with dehiscence defects. J Clin Periodontol 2018;45(S19):19–20 [oral presentation].
Read the abstract
Omar O, Dahlin A, Gasser A, et al. Tissue dynamics and regenerative outcome in two resorbable non-cross-linked collagen membranes for guided bone regeneration:A preclinical molecular and histological study in vivo. Clin Oral Impl Res;29(S1):7–19.
Read on Pubmed
Aleksic Z, Milikovic I, Laziv Z, et al. A multicenter clinical investigation demonstrates bone regeneration in severe horizontal defects in the posterior mandible using creos™ xenoprotect: Interim results. J Clin Periodontol 2018;45(S19):306.
Read the abstract
Urban I, Wessing B, Alández N et al. A multicenter randomized controlled trial using a novel collagen membrane for guided bone regeneration at dehisced single implant sites: Outcome at prosthetic delivery and at 1‐year follow‐up. Clin Oral Impl Res;30(S6):487-497. 
Read on PubMed
Gasser A, Wessing B, Eummelen L, et al. Mechanical stability of collagen membranes: an in vitro study. J Dent Res 2016;95(Spec Iss A): 1683.
Read the abstract